A tight team is everything to reach success. We know that RIB events in the Archipelago build and develop teams. The combination of unique nature and exciting adventures gives shared memories for life.
We can offer almost infinite possibilities. Among them are seal safari, dinner or lunch at a restaurant or at home among one of our friends, cooking together, exciting competitions between our RIB´s, kayaking and a lot more.
Time from 5 hours.
Tell us what you want achieve and we will find a solution that gives you the results desired. Send in the Inquiry or call 08-611 1929.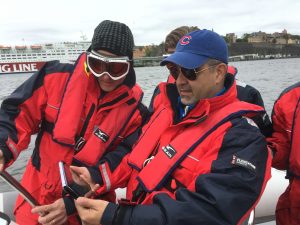 Inquiry kick-off and teambuilding