Our main focus is to deliver unforgettable memories. We have long experience of working in the Archipelago and on Mälaren. We have, of course, all formal permits and certificates. But most importantly, we all have the right attitude. Share our love to the Sea.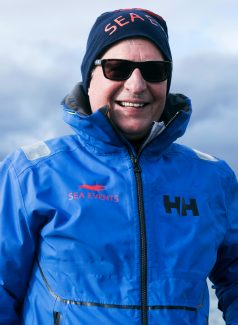 Hans Benndorf. Captain
MBA and PhD from Stockholm School of Economics. Hans has been the CEO in several banks and life- and nonlife insurance companies for more than 25 years.  He is a national and international race sailor since age 14 with some excellent results during the years.
Hasse owns Leia which is an Agapi 900 Open.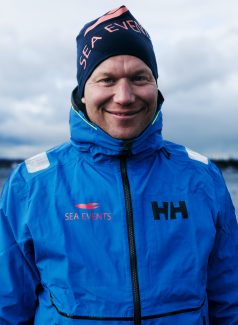 Robert Hamming. Captain
Robert has always been a boatfreak. He has renovated old wooden yachts, sailed a lot and now RIB. He loves speed and the Archipelago. Along with Sea Events he is a serial entrepreneur with businesses in several sectors.
Robert owns Gandalf the White which is an Agapi 900 Open.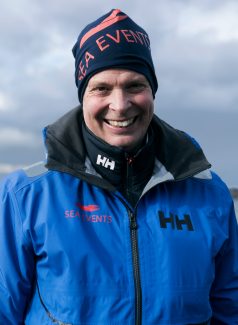 Mats Johansson. Captain
Former owner of a road carrier company and presently a consultant in transportation. What Mats does not know about transports is not necessary to know. His passion is boats and boating. Great moments in life are when guiding guests on the beatiful waters of Stockholm.
Mats owns Gimli which is an Agapi 900 Open.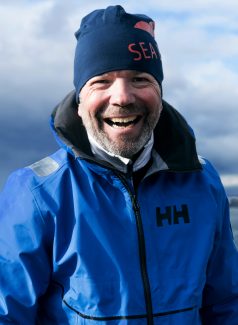 Leo Dratwa. Captain
Leo is an active sailor and captain with many years of experience in the Stockholm Archipelago. He enjoys both sail racing and high speed with his RIB. Leo also runs his own consulting business focusing sales and marketing.
Leo owns Faramir which is an Agapi 900 Open. 
RIB
Our fleet consists of five RIB boats, Agapi 900 Open. RIB stand for Reinforced Inflatable Boat or a boat with a stiff hull and tubes in rubber. Our boats are relatively low in weight compared to their size, can travel fast and have high seaworthiness and stability. Each boat can welcome 12 guests. We can welcome 60 guests to our own fleet and together with our friends we are able to arrange events with more than 200 guests. Our boats can be transported on a trailer which means that we can arrange events just about anywhere.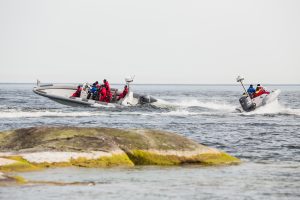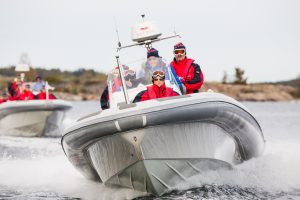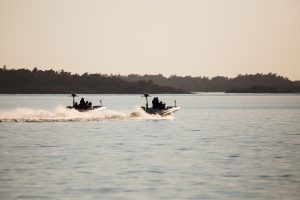 Our boats are equipped with 5,3 litre 350 hp Yamaha V8 outborders. We drive 45 knots (83,3 km/h or 51,8 mph).  The engine is of the latest four-stroke technology and meet high environmental standards set in the marine area. Onboard we have electronic seachart plotters, VHF, AIS and high speed radar. Neither darkness nor fog stop us.