Invite the coming bride or groom to an awesome ride on RIB. Please contact us and we will arrange unforgettable memories! We promise speed, laughter, pleasure and joy.
After the ride we arrange sauna and bath tub. Enjoy refreshing drinks and excellent food. It is also a good idea to combine the event with competitions, seal safari, kayaking and a lot more. This will be a perfect hot topic at the wedding!
Time from 6 hours.
Send in the Inquiry or call 08-611 1929.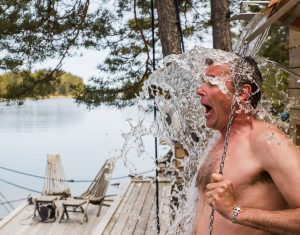 Please send us your inquiry