This RIB boat event is one of our oldest and most popular tours in the southern part of Stockholm and is perfect for experiencing the Archipelago from a rRIB boat in Stockholm.
We start in Nynäshamn, Dalarö or your favorite bridge in Stockholm. First stop is Horsfjärden and the naval base Muskö (in respectable distance, of course). We continue to Lunda Currents, the building site of the new harbor Norvik and Nynäshamn. After that we cross the exciting Mysingen in quite open waters. Breathe the fresh air of the open sea!
We now arrive to more calm waters and cruise along Rånö, Nåttarö och Stora Björn. Here you find beautiful beaches where we can have a nice picnic and enjoy the scenery. A good alternative is to visit one of the excellent restaurants at Ålö or Utö to have some food or a drink. On our way back home we take a look at the Älvsnabbsmonument and finally glide through the beautiful Muskö Channel.
The Nåttarö special usually takes about 4 hours from start to finish.
Contact us today and we will help you organize the perfect RIB experience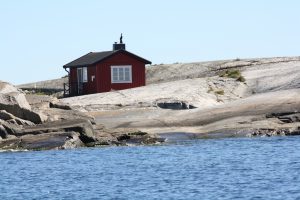 Inquiry and price example